Usain Bolt's World Record Race and Unbeatable World Records Across Sports, Music, and Movies
Fifteen years ago, on this day in the Beijing Summer Olympics in 2008, Usain Bolt made history by winning the 100 metres with a world record time of 9.69 seconds, breaking Canadian Donovan Bailey's record. He went on to smash this record further with 9.58 seconds at the Berlin World Championships a year later. The Jamaican track superstar created a new era in sprinting and inspired many young athletes across the world. However, Usain Bolt is not the only athlete who achieved unbeatable world records in their respective sports. In this blog post, we will talk about other legendary world records that have been set in different sports over the years and are yet to be beaten.
Swimming: Michael Phelps - 23 Olympic Gold Medals
Michael Phelps, popularly known as "The Flying Fish," is regarded as the greatest swimmer of all time. The American swimmer holds an astonishing twenty-three Olympic gold medals, three silver medals, and two bronze medals. Phelps competed in four Olympic Games from 2004 to 2016 and won medals in all of his events. His unbeatable record is unlikely to be matched anytime soon as the next closest competitor (Carl Lewis and many others) have 9 gold medals.
Music: The Beatles - 20 No.1 singles on the Billboard Hot 100
The Beatles produced several iconic songs that still resonate with people till today. They have an unbeatable record of having 20 No.1 singles on the Billboard Hot 100, a record that has remained unbeaten to date. Although great artists like Beyoncé and Drake have come close, none has managed to match this outstanding feat.

Basketball: Wilt Chamberlain - 100 Points in a Single Game
Wilt Chamberlain, the legendary American basketball player, set the world record by scoring 100 points for the Philadelphia Warriors in a single game against the New York Knicks in 1962. The record has been untouched for over 50 years now and is considered one of the most phenomenal achievements in basketball. Kobe Bryant had come closest to breaking the record by scoring 81 points in 2006, but it still remains unscaled to this day.

Track and Field: Florence Griffith-Joyner - Women's 100m
Florence Griffith-Joyner, nicknamed "Flo Jo," is regarded as one of the greatest track and field athletes of all time. She set the world record time of 10.49 seconds in women's 100m at the 1988 Seoul Olympics. The time is still unbeaten, and no other competitor has come close to challenging it. Griffith-Joyner's legacy is an inspiration to aspiring athletes to this day.
Movies: Lord of The Rings: The Return of the King - Most Oscar wins  
The Lord of The Rings trilogy is considered to be one of the greatest in cinema history. Peter Jackson's interpretation of the shire and its universe transported viewers to a new universe, and saw critical acclaim along with tremendous box office success. The final film of the trilogy (Return of the King) won all 11 Oscars it was nominated for, a feat no one has matched. While The Titanic and Ben-Hur both won 11 Oscars as well, they lost several categories. Lord of The Rings: The Return of the King is a beautiful story centered around Frodo's sacrifice and the leadership of Gandalf and Aragorn, that saw an unparalleled period of dominance in the Oscars.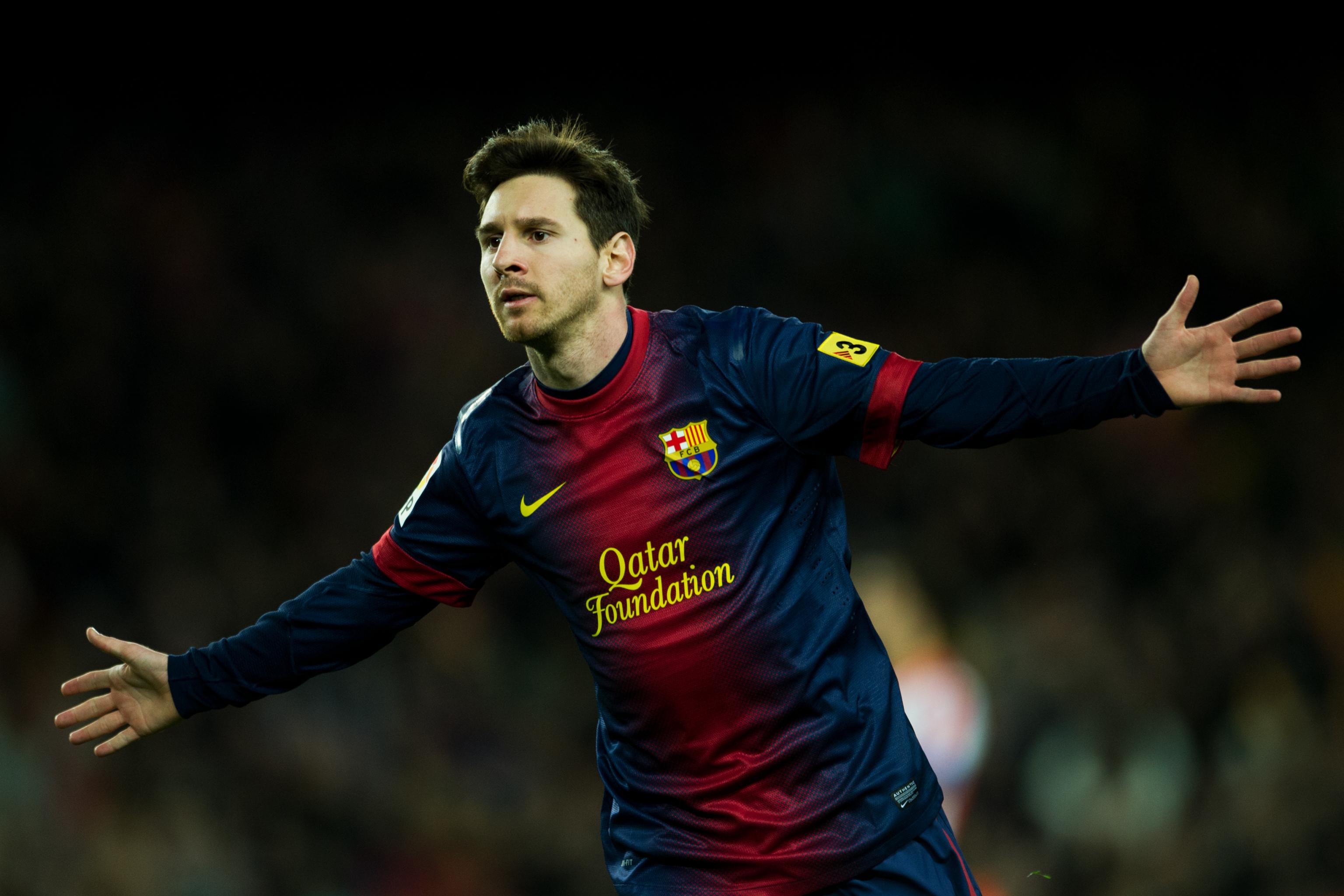 Soccer: Lionel Messi - 91 goals in a calendar year
During the 2012 year, Lionel Messi scored 91 goals for both his club (Barcelona) and his nation (Argentina) in only 69 games, an average of 1.3 goals per game (or every 66 minutes), shattering the previous record of 85 goals. Even striker Erling Haaland would need 60 more goals to tie the record this year. During a coaching change, Barcelona won the Copa Del Rey and Supercopa de España, behind Messi's goal scoring prowess. Along with his scoring ability he also contributed 22 assists, scored 7 free kicks, and completed 9 hattricks. While not the most successful season of his career in terms of trophies, he shattered goal scoring records that aren't going to be broken any time soon. 
In conclusion, these unbeatable world records set across various sports demonstrate not only the talent and hard work of the athletes but also the level of competition that exists in sports. Setting a world record is a massive achievement, and breaking one is even more remarkable. These athletes mentioned above, who set world records and left a mark on the sport, will always be remembered for their contribution to their respective sports. Whether we see another world record-breaking performance or not, these records withstood the test of time and continue to inspire generations of aspiring sportspeople.